Junior IT Project Manager
Ansök och nämn gärna att du har sökt via Mitt Liv.

Are you interested in leading IT projects in cross functional teams that are built for huge enterprise companies, such as Tripadvisor, Bloomberg, Hearst, Truecaller, Expedia, Philips and SoundCloud? Do you want to play an important role in one of the fastest-growing ad tech companies? We are looking for an amazing Junior IT Project Manager to join the DanAds Project Management team. DanAds is in rapid growth and there is a huge potential to grow together with our company.
DanAds is an ad tech company based in Sweden. Our mission is to work together with Publishers to provide them with the best self-serve advertising platform, that manages one-to-one guaranteed buying relationships with their signed clients, sales teams and walk-in advertisers. Through the easy-to-use platforms we build for our clients, advertisers of any size and level of expertise can buy advertising campaigns from some of the biggest publishers in the world. Campaigns in the channels display, native, video, radio, print and much more can start delivering within minutes from the purchase. 
The Project Management team manages both external and internal projects, and plays a pivotal part in building and delivering our amazing platforms to some of the most respected IT and publishing companies in the world. You will be situated at the HQ in Sollentuna, Sweden, where the management for all departments is located. We are about 100 employees in multiple locations spread over Europe, North America and Asia.
Responsibilities
The Project Manager is accountable for driving the planning and execution of the delivery of improvements to our advertising self-service platforms. As a Junior PM, you will start with managing smaller projects but take on more complexity as you grow and gather experience. 
You will manage project communication (both internal and with the client), documentation and timelines for both internal and external projects.
You'll maintain communication with stakeholders at multiple levels, with a get-the-work-done attitude. A key strength of yours should be to manage multiple projects at the same time, and also play a part in doing continuous improvements to how you and our department operates. 
You will make sure that collaboration between our stakeholders and different departments (e.g. sales, solution engineering, customer success, support) works effortless during the execution of your projects. To aid you, each technical project will have a Technical Project Manager resource who will manage the developers in one of our development offices. You are expected to work very closely with the Technical Project Manager and make sure the development teams reaches the goals of the project. 
You are expected to keep a close oversight on your projects, and are dedicated, self-motivated and independent. You will work over multiple time zones, as our clients are spread out over Europe, Asia and Americas. 
Who You Are
You are fluent at both oral and written communication in English, and you have fantastic communication skills.
Bonus: You have some experience working in projects related to IT, either as a Project Manager or another role.
You are passionate about technology, and can manage fast paced projects and cross-functional teams, and easily communicate goals and progress status. You can identify and achieve a practical balance of speed and quality. 
You are well organized and structured, with a great attention to details. 
You are a "do-er" with a positive mindset, who has no issues with getting hands-on with problems that must be fixed to help your projects moving forward. You identify blockers and remove them, while encouraging collaboration between the members of your team. 
You have a flexible mindset and you are willing to find new ways to deliver on your goals in case you get stuck.
You are located in Stockholm.
DanAds, founded in 2013, welcomes everyone no matter what you look like or where you come from. Majority of our meetings are done in English, with global teams. The DanAds team is diversified and international. We look forward to you bringing your personality, perspectives, background and experience. 
Our flat structure allows people to get involved at every level, forging a culture of collaborative entrepreneurship that will last however big we get. We're agile and informal, which gives you the chance to really make an impact and be a part of making DanAds the leader in our industry.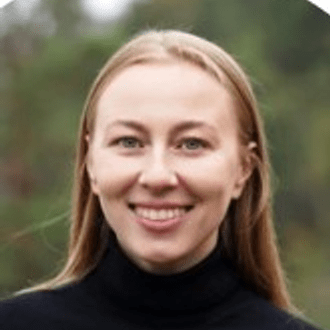 Om Mitt Liv
Mitt Liv är ett socialt företag som arbetar för ett inkluderande samhälle och en arbetsmarknad som värdesätter mångfald. Att vara ett socialt företag för oss, innebär att vi adresserar samhällsutmaningar med innovativa lösningar baserade på lönsamma affärsmässiga metoder. Mitt Liv finns idag i Göteborg, Stockholm, Östergötland (Norrköping och Linköping) och Malmö.
Jobbar du redan på Mitt Liv?
Hjälp till i rekryteringen och hitta din framtida kollega.