Epidemic Sound
·
Hybridarbete
Director of Sustainability
Apply and please mention that you have applied through Mitt Liv.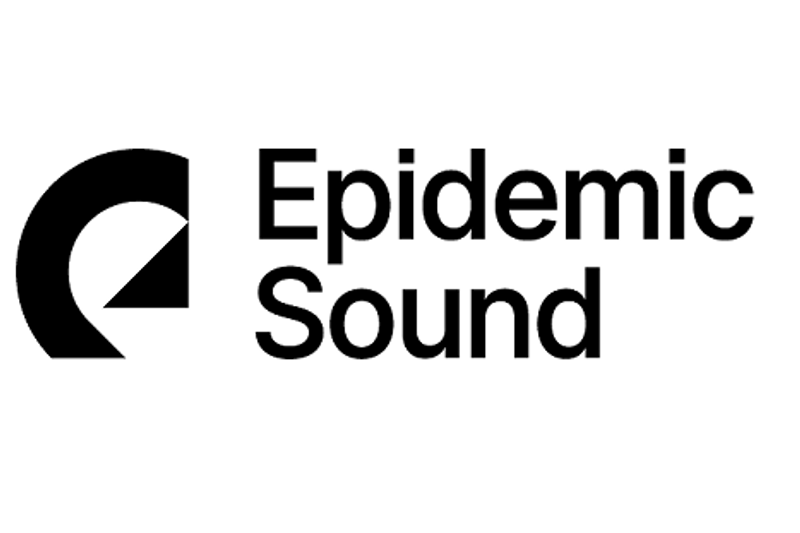 We believe that bringing people together from different backgrounds, experiences and perspectives makes for a healthy workplace, a more productive business and a better world. We value diversity and encourage everyone to come and soundtrack the world with us.
At Epidemic Sound we are reinventing the music industry. Our carefully curated catalog, with over 40 000 tracks and 90 000 sound effects, is tailored for storytellers, streaming services, and in-store soundtracks. Countless clients around the world, from broadcasters, production companies, DSPs, and YouTubers rely on our tracks to enable them tell their stories. Epidemic Sound's music is heard in hundreds of millions of online videos daily, across millions of playlist streams, and in thousands of in-store locations. Headquartered in Stockholm, we're spread across offices in New York City, Los Angeles, Seoul, Hamburg, and Amsterdam. We're growing fast, have lots of fun, and are taking the music industry with us.
We are now looking for an experienced and highly skilled sustainability leader to join our team as the Director of Sustainability. In this role, you will be responsible for coordinating our efforts in improving and owning our sustainability strategy with a focus on diversity, equity, and inclusion (DE&I), ensuring compliance with the Corporate Sustainability Reporting Directive (CSRD) and the European Sustainability Reporting Standards (ESRS). This is a unique opportunity to build a sustainability strategy from scratch and make a significant impact in a company that values sustainability and DE&I.
How you will make an impact  
As the Director of Sustainability, you will be responsible for providing all sustainability leadership and strategic direction, building a clear and effective sustainability operation organizational structure. Furthermore you will be developing and implementing the regular cadence of all sustainability/ESG reporting, collaborating with internal stakeholders across various departments, and staying up to date with trends and best practices within the field.
More specifically, you will be:
Supervising, aligning, and evaluating our corporate sustainability/ESG strategy, setting clear metrics and ensuring accountability throughout the organization and with stakeholders.
Building and maintaining an effective sustainability operation organizational structure, including processes and procedures.
Producing recommendations on action, policy, or behavior change, and working with internal stakeholders to implement these recommendations, while developing a cohesive narrative around them.
Collaborating with the Finance, Communications, and Investor Relations teams to establish and guide engagement on sustainability/ESG topics.
Collaborating with various teams to ensure that sustainability goals and DEI goals are integrated into our processes and behaviors.
Working closely with management and board to set strategies, report on progress, and build fruitful relationships internally and externally.
Who you are
You have solid sustainability/ESG skills and a deep understanding of sustainability strategy and reporting, including familiarity with the CSRD framework and European Sustainability Reporting Standards.
You have broad experience in working with DE&I, setting strategies, driving projects and collaborations
You have great communication skills, both written and verbal, with the ability to communicate complex sustainability concepts in a clear and concise manner.
You possess good stakeholder management skills, including the ability to collaborate with internal and external stakeholders at various levels.
You have great project management and budget management skills, with a proven history of delivering results in sustainability leadership and ESG reporting.
You have experience working in an international corporate setting and understand sustainability from a content perspective, including reporting requirements, human rights, emissions, and environmental impact.
You are creative , self-motivated, and able to work with no supervision, building processes and structures from scratch.
You are able to work closely with the board and senior management, and can effectively influence and create positive impact at all levels of the organization.
You are enthusiastic about sustainability and DE&I, and making a positive impact on the environment and society.
Curious to learn more about who we are and what we do? Check out our brand new "About us" page → https://www.epidemicsound.com/about-us/ 
Application
If you are an innovative sustainability leader with a documented history in sustainability leadership and ESG reporting, and are enthusiastic about promoting positive change in a corporate setting, we would be excited to hear from you.
To join our team as the Director of Sustainability and contribute to our sustainability strategy for the future, apply now, in English, by clicking the link below.
Partnerföretag

Epidemic Sound

Distansarbete

Hybridarbete
Om Mitt Liv
Mitt Liv är en strategisk partner och Sveriges största aktör inom mångfald och inkludering. Sedan 2008 har vi verkat för en arbetsmarknad som inkluderar hela befolkningen och all den kompetens som finns, med en övertygelse om att det är en framgångsnyckel för samhället, näringslivet och individen. Idag samarbetar vi med ett flertal av landets största företag och organisationer såsom Deloitte, Volvo och Vattenfall.
Vi ger arbetsgivare och medarbetare strategier, utbildning och verktyg att framgångsrikt arbeta med mångfald och inkludering. Vi driver även Sveriges största mentorprogram för akademiker med utländsk bakgrund som saknar jobb motsvarande kompetens. Genom verktyg som mångfalds- och inkluderingsstrategier, inkluderingsmätning och mentorskap skapar vi förutsättningar för ett inkluderande samhälle och en arbetsmarknad som värdesätter mångfald.
Inom vår konsultverksamhet utbildar vi drygt 14 000 personer per år och har cirka 45 samarbetspartners i vårt nätverk. Vi stöttar årligen cirka 1000 adepter i vårt mentorprogram, där 44% får jobb eller praktikplats efter programmet. Mitt Liv är ett aktiebolag med särskild vinstutdelningsbegränsning (svb), vilket innebär att all vinst återinvesteras i verksamheten. Mitt Liv är religiöst och partipolitiskt oberoende. Läs mer om oss på www.mittliv.com.
Jobbar du redan på Mitt Liv?
Hjälp till i rekryteringen och hitta din framtida kollega.